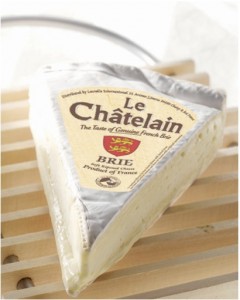 My breakfast of late has included coffee from The Roasting Plant, toast from Bread Alone that I top with a luscious, creamy brie I recently discovered. (For good measure, I eat some fruit as well. : )
Brie Le Chatelain is made in Les Vosges mountains in eastern France from a traditional French recipe that was passed down from generations of cheese makers. The milk is from cows that roam free on grassy hills and aren't injected with rBST. But of course the taste is what matters most, and this silky brie is earthy, mushroomy and has just the right tang to go with my morning toast.
Bon appetit!
Le Chatelain is available at several food stores in NYC, including Zabar's and The Food Emporium, plus various stores around the country.