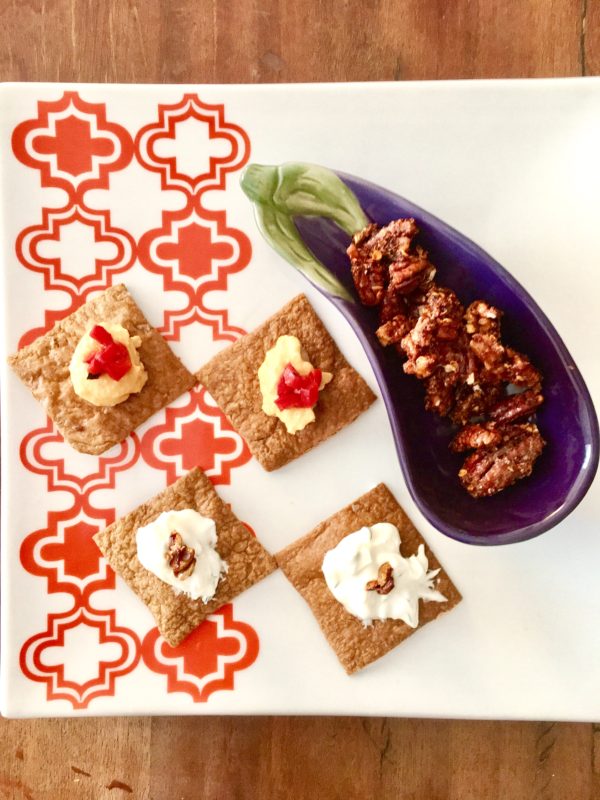 It's always nice to bring something over to a friend's house. While a bottle of wine is generally a good option, why not bring something else along with it? And I've found something I think you'll enjoy.
There is an adorable wine bar in the East Village called Lois. If you've ever been to Lois in the East Village, you most certainly remember the food you've nibbled on while sipping a glass (or two) of the wine on tap. Now, thanks to Lois's owners, Nora O'Malley and Phoebe Connell who together formed Aida, you can enjoy some of these delightful snacks at home. Aida snacks include Szechuan candied pecans, lemon candied pepitas, current turmeric crisps, rye cracker et al and are available for New Yorkers and non New Yorkers alike to order and enjoy at home. When you're going over to a friend's, bring cheese, dips, and wine—and you'll have a full-on party.
I served the rye toast with hummus and also with tzatziki (you can find the recipe for this in my upcoming cookbook) along with this Sangria Slushie.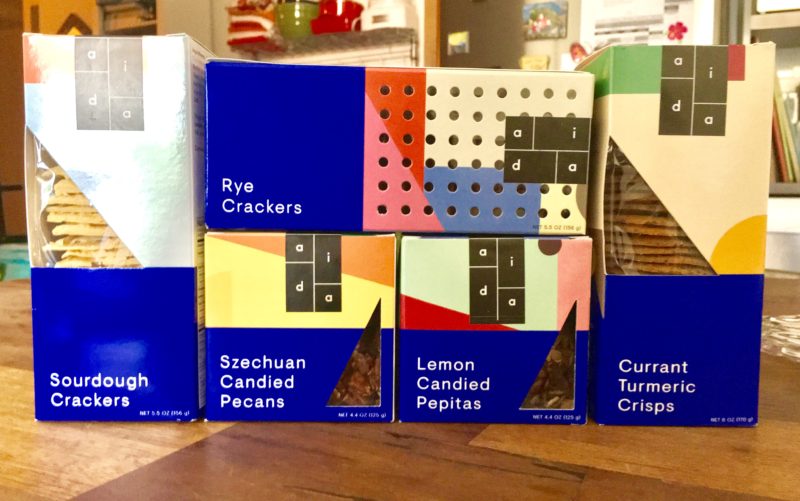 Aida Pantry Staples, shown above in their splendid modern packaging, are available at aidaeats.com
If you do find yourself in NYC, stop by Lois, located at 98 Avenue C between 5th & 6th.