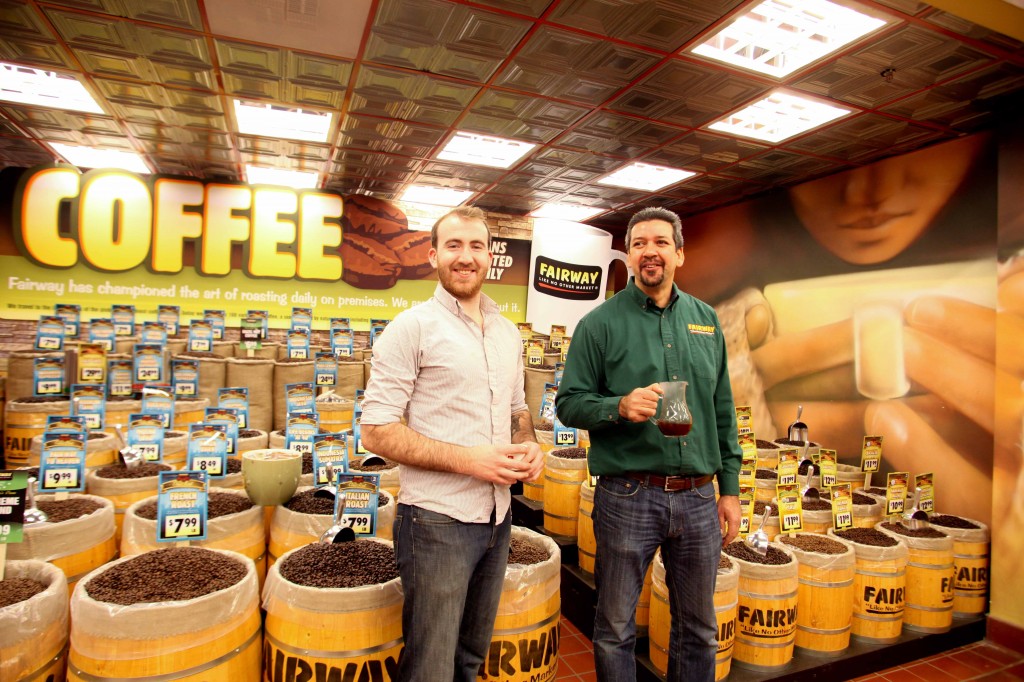 Are you a morning person?
I wasn't until I had my dear daughter five years ago. I used to love staying up all hours of the night and sleeping in.
But my life has transformed as it does when you have a child.
Now I love waking up before her and enjoying some quiet time before my hungry chatterbox awakens and we talk about what dreams we had.
While darling S is still in her slumber, I make a latte on my Capresso espresso machine, which has been a very welcome addition to my kitchen.
I also use my French Press from time to time for a regular cup.
While I often buy beans at The Roasting Plant, I also buy beans at Fairway Market, which has an amazing coffee selection (and they'll ship beans to you).
I was fortunate enough to meet with Fairway's coffee man extraordinaire, Benny Lanfranco, who's been the coffee manager since 2005. But even before 2005, Benny has always had a thing for coffee. Born in Brooklyn, Benny and his family moved to the Dominican Republic where his love of coffee began as a kid. By the time he was 14 he'd befriended the coffee farmers and formed lasting relationships with them. Now he travels 2-3 times a year to buy coffee. "I'm always looking for great coffee," he tells me. And it shows. At Fairway, the entire coffee process—from picking beans (only high quality) to exporting them (with great care) and roasting the beans on site—is taken very seriously—something Fairway customers appreciate.
Benny gave me some of his insider secrets on his favorite beans and I am excited to share them with you.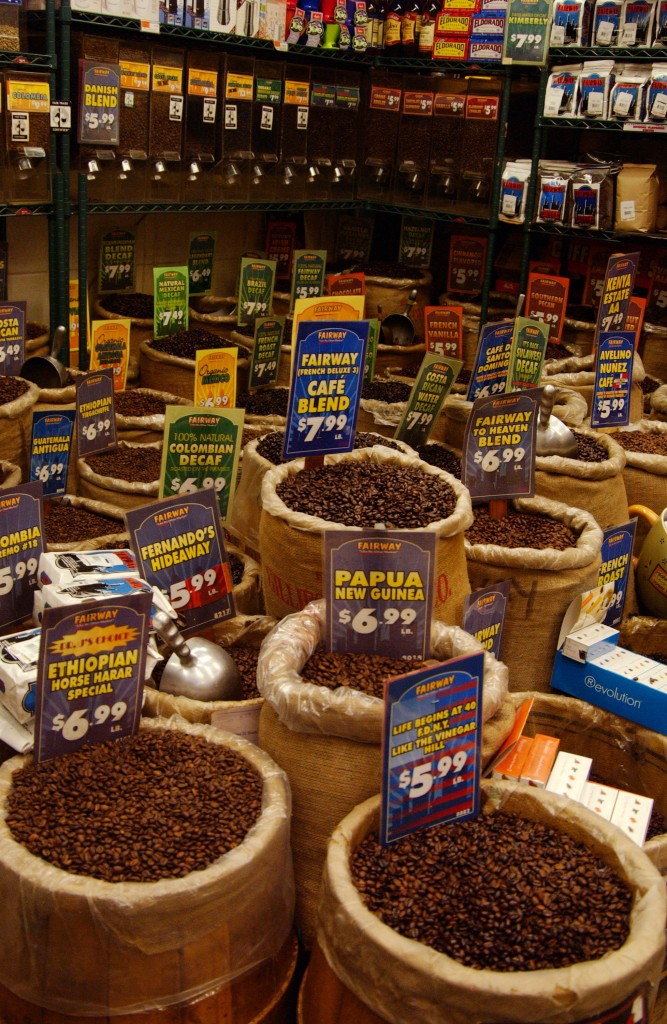 Benny's Recommendations
For iced coffee:
Benny recommends a dark roast, such as Indonesia Sumatra or Benny's Blend (his creation), which is a blend of Indonesian and African beans.
For a robust cup:
Sulawesi, Cafe Sento and even a generic Italian roast, "which is fantastic," says Benny.
For a mellow cup:
"I'm really proud of the Fairway Supreme Blend," explains Benny. "It's our custom blend and we've perfected it over the years. It's medium bodied with good acidity."
For espresso or cappuccino:
"I recommend beans from Latin America, and also Cafe Venezia or the Fairway Havanero Espresso, which has nice body and good flavor.
When I asked Benny what else he recommends, he lit up. "I found a farm in Panama: Esmerelda Boquete. The flavor and aroma of this coffee is different…it's very sweet and has a floral aroma. It's one of the best coffees I've ever had."
Lucky for coffee drinkers who appreciate a great cup, Esmerelda Boquete will be available at Fairway in July or August. So be sure to bring some beans home.