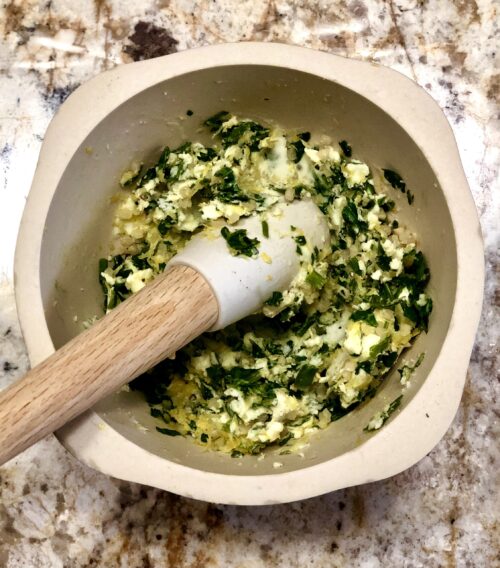 Zesting, baking, torching…below you'll find a few kitchen tools I use over and over and that I highly recommend. If you have any questions or suggestions, send me an email. I love hearing from my readers.
Zester
On a recent Instagram post as well as a podcast I was on, I was surprised to learn that not everyone zests. Silly me. With this zesting tool you can zest lemons, limes, oranges, and grapefruit to add some extra "zest" to your food. You can also use it to grind ginger, garlic and nutmeg.
Baking Dishes
Baking dishes can be used for more than baked goods. Use them for dinner recipes: throw in some vegetables, top with chicken or fish, add in some wine and herbs (and perhaps some zest) and bake for an easy-peasy and tasty dinner.
Torch
I was resistant to buy a torch because it seemed scary to use one at home, but it's actually easy. Now you can can make creme brûlée, sear meats, melt cheese and toast breadcrumbs in seconds. Try this one from Sondiko.
Knives
Good knives are key for slicing, dicing, and chopping My favorites are WUSTHOF and Korin, which sells Japanese brands in their store in NYC's Tribeca. Korin is known as the place where chefs buy their knives so you know it's top quality. Both of these options are pricey but these knives will last forever. Be sure to keep them sharpened!
Mandolin
While you can slice thinly with a good knife, you can get an even thinner slice with the help of a mandolin. Think: nearly see-through slices of fennel, onion, carrots, potatoes, and cucumber for elegant salads and vegetable dishes.
Hand-Powered Chopper
This small hand-powered chopper is one of my favorite kitchen tools. I use it frequently for quickly chopping lots of garlic—and sometimes, onion, too—at once.
Silicone Baking Mats
Clean-up is easy when you use a silicone baking mat for baking cookies and roasting vegetables. This set includes 6 mats of different sizes with shapes outlined to help you get just the right size.
Mortar & Pestle
I'm always touting the benefits of a mortar & pestle; it's great for mashing things like nuts and spices that you can add to recipes and toss on top of salads or vegetables. I've also used it for mashing butter with herbs to slather on chicken as shown above. I use this one from Emile Henry but this granite version is a good one, too.
Other Kitchen Tools
I've compiled things I use in my kitchen over on my Amazon Influencer page.
Disclosure: Some of the links in this post contain affiliate links and I may receive compensation.