Mother's Day Gifts for Food-Loving Moms
What are you getting your favorite mom, whether it's your own mother, your mother in law, a special mom friend or another wonderful person in your life? I've gathered some special Mother's Day Gifts…I'm sure you'll find one she'll like.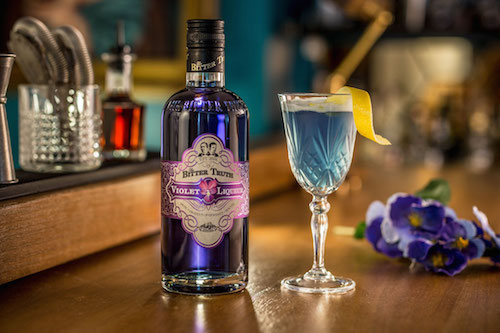 Violet Flower Cocktail
What mom doesn't love a bubbly, effervescent drink? Start out Mother's Day with a special Violet Flower cocktail. Pair The Bitter Truth Violet Liqueur, which is made from wild violet blossoms that grow in the Alps, with your favorite sparkling wine (I recommend Domaine Paul Buisse Crémant de Loire NV) for a beautiful and elegant cocktail she will love.
Alexa
I love using Alexa for a variety of things and it especially comes in handy at dinner and cooking. One, I love listening to music while I cook (and when we sit down to eat) and the other is as a timer. I put an uncooked pound cake in the oven and ask Alexa, "Can you set the timer for 55 minutes?" Get Alexa for mom and I promise you she'll have fun using it.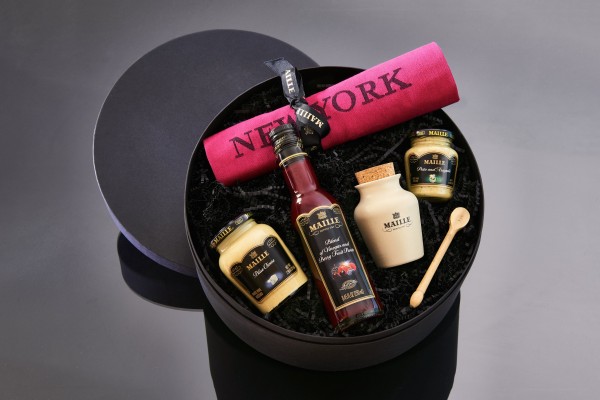 Photo by Filip Wolak
Mustard and Other Accoutrements from Maille
If someone gave me a gift basket of mustards, cornichons, oils, and different types of vinegar, I'd be thrilled, and I bet the food-loving mom in your life would be, too. Does she like truffles? Get her a special gift, like the taste of truffle mustard collection, which contains black and white truffle mustard fresh from the pump. Or, make her a lovely gift basket of cheese, bread, charcuterie and several items from Maille like the Aged Balsamic Vinegar of Modena, Cornichons with Cayenne Chili Peppers, and Dijon Mustard.
Guittard Chocolate Eureka Bar
Chocolate is always a good idea, especially when it involves giving as well. Give your mom a limited edition Eureka Works bar of chocolate (500g, $29.95) commemorating Guittard's 150th anniversary. This bar pays tribute to the original cacao sourcing locations, including Indonesia, Hawaii, Ecuador and Brazil. Guittard is giving portions of sales to Heirloom Cacao Preservation Fund, which works to conserve biological diversity, support premium prices, empower farming communities, and help ensure delicious chocolate for years to come.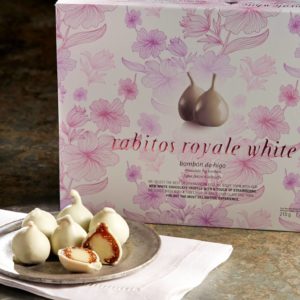 Rabitos Royal White Chocolate Fig Bonbons
Delicate figs from Southern Spain with white chocolate and strawberry are rolled into a sweet, creamy and unforgettable bonbon…oh la la. This box of Rabitos Royale White Chocolate Fig Bonbons from LaTienda arrives with 12 pieces for someone who will appreciate an alternative to a box of chocolates.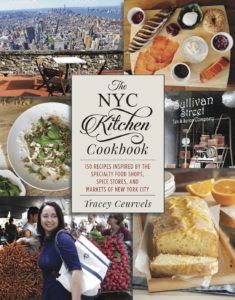 The NYC Kitchen Cookbook
Cookbooks are always a good idea and yes, The NYC Kitchen Cookbook happens to be my own, but I am happy to sign the book for your mom. Send me an email and I'd be happy to send one to your mom—or another special person in your life.
The Traveling Spoon
I believe that experiences make wonderful gifts—it's something they'll remember forever. The Traveling Spoon connects travelers to authentic culinary experiences with local hosts. For example, if you wanted to make the best dumplings from a local in China, you could book a private cooking lesson in a Chinese grandmother's apartment versus taking a touristy class with 15 other travelers. Traveling Spoon also offers market tours and sit down meals. All cooking experiences are held in the host's home so you get a peek inside the local life.

ThermoWorks Baking Thermometer
Does the mom in your life like to bake or make candy? Why not get her a ThermoWorks baking thermometer. The Thermapen MK4 is my favorite and it comes in handy when making caramel and chocolates. It's not only the fastest and most-accurate instant-read thermometer, but it comes in a variety of colors including pink, purple, and orange.
Porron Wine Pitcher
Your wine-loving mom will adore this gorgeous Porron Wine Pitcher that's made of handblown recycled glass. It's great at a dinner party! Be sure to give her a few bottles of her favorite wine, too.
Cellar 503 Wine Club
Sign up your favorite wine-drinking mom with a wine club so she'll get wine delivered every month. Prices start at $45 per month. Cellar 503 is an Oregon-focused wine club that prides itself on discovery, education and partnership with limited production wineries and grape growers that hail from every winemaking region in the state. The owner Carrie Wynkoop, personally finds every producer and handpicks every wine that she sends out.
Happy Mother's Day!
Note: I may be an affiliate and may have received products from some of the listed products and companies. But all views are strictly my own and I'd never recommend something that I don't like or use myself.